OnLoop was built by thoughtful managers, for thoughtful managers.
"My goal is to fix the broken experience managers have today in trying to develop their teams deliberately and in a way that minimizes bias. We help busy managers and their even busier teams form habits to discover superpowers and power personalized learning."
"As a manager and team member, it was hard to know if I was bringing out the best in myself and my team. That uncertainty drove a lot of anxiety around how I was shaping my own career, and that of others. Knowing that I was actioning regular and meaningful development would have changed all that."
"I have always struggled when the time came to write meaningful, constructive, data-driven feedback for my colleagues and myself during my time at Google, and as a result a lot of time and effort was wasted. If I had OnLoop, this would have made this process so much easier, and enabled me to write more frequent and useful feedback."
"Clear, evidence backed, timely, actionable and effective — these are the type of feedback I have always wanted from my manager and peers. I never felt that there was a lack of good intentions and interest, rather the lack of the right enabling technology always left me craving something more. I feel OnLoop would have satisfied that craving adequately and acted as a catalyst in further accelerating my career progression."
"I have always wanted my team and peers to develop and grow towards what they want to become. Unfortunately, I was biased when giving feedback by the most recent behaviors or by what I had time to write down in my notebook. There was nothing that could aggregate their strengths and areas of improvement so we could work together on a path towards their professional aspirations."
"Working at a worldwide large advertising agency with hundreds of employees made me feel like my work and accomplishments would go unnoticed. There was no way for me to be noticed or to properly track my accomplishments. As a new graduate looking to be the best version of me, I would have loved the ability to improve and learn from coworkers capturing feedback on my work."
"As a rising college junior, I wish I had OnLoop to help me identify my superpowers, carve out a career path that played to these strengths, and to ultimately develop a richer understanding of myself in the workplace."
"The first few years after college were frustrating. I knew I had more to offer than what showed on a resume with no real opportunity to prove it. While I was lucky enough to find a boss who saw potential and pushed me to round out my weaknesses, that clearly wasn't the norm. OnLoop allows me an easy way to check myself and continue that growth no matter the situation."
"Professional development has always been a key focus for me, but there were so many tools to manage different aspects to a feedback process, it felt like an arduous task. If I had OnLoop, self-reflection would have been more concise and integrated all in one tool. More time could've gone in, focusing on the individual or team development rather than going through multiple tools."
"Putting more focus on growing my career is a big challenge, especially when "performance reviews" come only once every few months. OnLoop is helping me build the habit of recognizing my own strengths and shortcomings, and allows my manager to provide concrete experience-based feedback. This enables me to see a clear picture of where I am today, and what I can still do to get to the next level."
"In a fast-paced environment, it becomes inconvenient to keep track of each and every employee's performance throughout the span of their time at the company. For many of us, this translated into feeling stagnant when it comes to growth, because we were unaware of how we could be contributing more to our teams or what we had to improve on. If we had OnLoop, i believe personal development would not have come to a standstill."
"As a perfectionist overachiever, I was constantly overanalyzing my performance and taking external criticism very personally. The fact that OnLoop makes feedback and reflection a daily practice is a gamechanger, both as an employee and as a manager. Instead of striving for perfection, I focus on growth. Instead of fearing failure, I welcome the opportunity to learn — and teach. OnLoop provides the safe space to do that."
"I have always appreciated the value of peer evaluation. However, there is a lack of safe haven for prompt and unfiltered feedback capturing, so the opportunity to give and receive meaningful feedback is quite limited. OnLoop has significantly helped me bridge the gap by providing a platform for regular and constructive feedback. I believe that OnLoop will be the key to accelerate personal growth and development within my community."
"It has always been a challenge for me to keep track of my professional growth, and no easy and consistent way to receive and give feedback from my peers. This means I can miss out on potential areas of growth. With OnLoop, I can easily see my strengths and areas for improvements, and give encouraging feedback to my colleagues. The huge potential for OnLoop to aid professional development, both individually and as teams, will definitely benefit the workplace."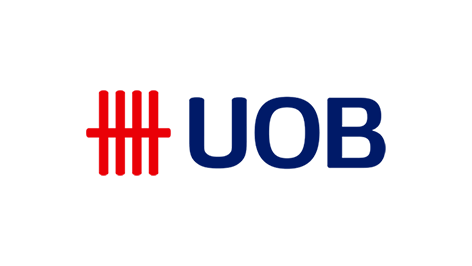 "I've always appreciated feedback from my managers but frequent reviews were often not feasible. This made gleaning insights from learning opportunities difficult. Having OnLoop would have addressed this problem by providing my team an easy and efficient way to give continual and prompt feedback. With OnLoop, I'm excited to be able to clearly determine which areas I need to work on. The value of this to my professional development cannot be overstated."
"I seek to receive constructive and timely compounded feedback and recognition. In my previous experiences, feedback was an integral part of the culture but was not translated into tracking regular development. The tools used were making things better but not people. When I started using OnLoop as a pilot user, I saw the pain-point it solves for me to keep track of my development and have clear actionable's to build upon and grow in my career, instead of waiting for the half yearly performance reviews which succumb into recency bias."
Trust
We assume good intent in each other. We create a psychologically safe space for people to do their best work. We identify those who resonate with our values, and live by them every day.
Speed
We move fast – and try not to break things. We see the opportunity before us and seize it with fervor. Trust and collaboration make us swift without burning out.
Nurture
Doing big things is hard. It's riddled with trial and error, peaks and troughs. We improve through a foundation of nurture — towards each other and the things we build.
Delight
Products that stick are products that surprise, spark joy, and delight. We try to live in a state of delight, too. Life is too short to not have a spring in our step.
Grit
We are built for endurance. The world around us is moving rapidly and it will take a lot to keep up. Through our grit, we will persevere. Through our grit, we will make a difference.
At OnLoop, we are determined to build a more thoughtful and productive world through everyday development. If you feel you would make a good fit, check out our LinkedIn profile to find job openings.